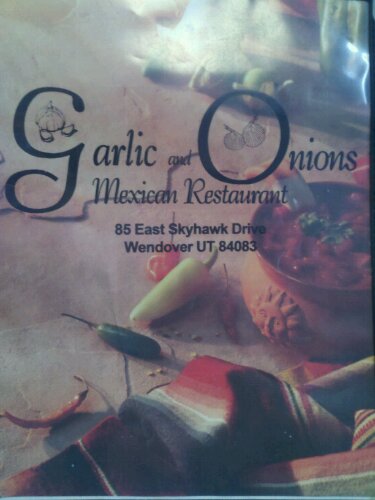 If you're passing through Wendover, UT on your way across Interstate 80 and you'd like some lunch and you don't want to give your money to the casino robber barons of Wendover, NV – you can get a great meal and support the locals at "Garlic and Onions".
The carne asada tacos with rice and beans were fresh. The lettuce was crisp. A family friendly place. Very reasonable prices.
Open 10:00 am – 9:00 pm every day but Wednesday. The walls are decorated with photos of Bonneville racers. If you want a beer it's BYOB. Credit cards accepted.
Get off the main drag and relax!